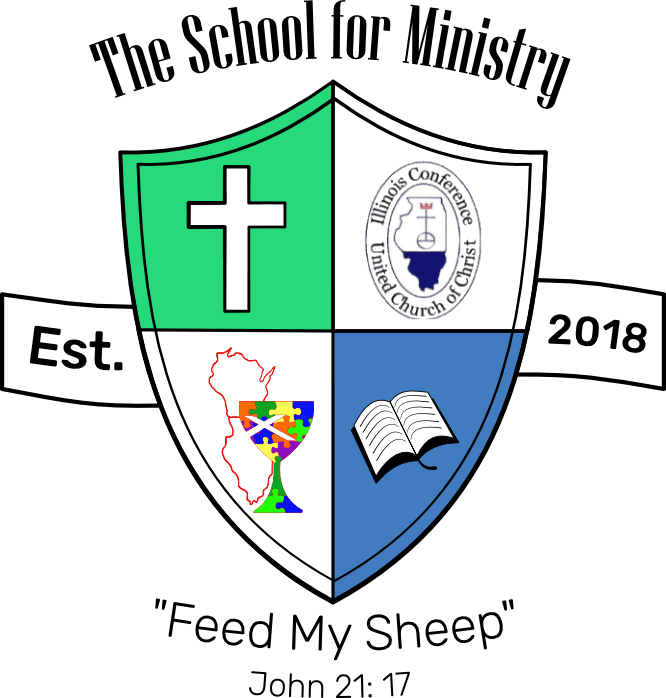 COHORT LEADER
School for Ministry
Christian Church (Disciples of Christ) in Illinois and Wisconsin
Illinois Conference United Church of Christ
The School for Ministry is a cooperative project of the Christian Church (Disciples of Christ) in Illinois and Wisconsin (CCIW) and the Illinois Conference of the United Church of Christ (UCC). The School's mission is to provide education and training for lay persons seeking to become Commissioned Ministers (DoC) and Lay Ministers (UCC). The goals and objectives of the program are accomplished through a cohort structure, which provides supportive, collaborative, and engaging relationships to enhance student success.
POSITION SUMMARY
The Cohort Leader serves as a mentor for up to 10 students during a 3-year process of educational growth and spiritual development. The Cohort Leader also manages activities of the cohort group.
REPORTING RELATIONSHIP
The position reports directly to the Executive Director of the School for Ministry.
TIME REQUIREMENTS/ STATUS
This position is part time. Hours vary.
Compensation: $360 per student (up to 10 students) $3600/year
JOB DESCRIPTION
The Role of the Cohort Leader is to:
Promote collegiality among students.
Guide students in connecting academic learning with practical application of ministry in their local church settings.
Provide personal mentoring focused on the work of pastoral/congregational ministry.
Facilitate students' reflection on their experiences of God.
Meet regularly with students via in-person and videoconferencing meetings.
Monitor students' compliance with a cohort covenant.
Establish trusting relationship with the students.
Monitor coursework requirements for the students.
Facilitate discussion of topics regarding coursework.
Lead workshops that relate practical aspect of ministry to students' learning.
The Responsibilities of the Cohort Leader
Be familiar with all School for Ministry policies.
Assure students are familiar with all pertinent policies.
Facilitate monthly meetings with the cohort either in person or through teleconferencing.
Be familiar with the expected coursework (assignments, exams, etc.) for the students.
Encourage students to develop and maintain a discipline of prayer, regular study, worship, and spiritual reading.
Conduct exercises and activities to help students discern their call throughout the 3-year program.
Explore questions about faith, the church, and the Christian ministry throughout the 3-year program.
Provide on-going advice,counsel, spiritual direction, and mentoring.
Lead group discussions to help the students reflect about God during their formation.
Guide students in drafting their papers for authorized ministry for submission to their respective Committees on Ministry.
Suggest appropriate readings (books and other literature) for building effective ministry skills. (Students are expected to read at least one book each year.)
Be familiar with the "Five MYs" for commissioned ministry (See below).
Facilitate group discussion and workshop assignments to help students improve their five "MYs" for professional and personal life.
Participate in the Annual Cohort Retreat on Spiritual Formation (winter).
Participate in the Summer School/Retreat.
Facilitate in-person meetings with students during required retreats.
Work with students and Executive Director to evaluate the effectiveness of the cohort and to make necessary adjustments.
The Qualifications: Skills, Abilities, and Knowledge Required:
Ordained minister in good standing in either the Illinois Conference United Church of Christ or the Christian Church (Disciples of Christ) in Illinois and Wisconsin.
Training and/or experience in spiritual direction, life-coaching, and/or mentoring.
Excellent written and verbal communication skills.
Ability to listen, clarify,and convey information in an accessible way.
Basic knowledge of educational needs of clergy and laity.
High level of comfort in a setting where spiritual, cultural, and religious matters are commonplace and all persons are fully affirmed.
High level of comfort with prayer for and with groups.
Engagement in a regular practice of spiritual discipline including scripture reading and prayer.
High commitment to confidentiality in all matters.
Basic conflict managements kills.
Proficiency with ZOOM, Microsoft Office products, and Adobe Acrobat Reader.
The"Five MYs"of Professional and Personal Life:
"My Ministry"
Planning career growth
Navigating goals and strategies
Honing organizational savvy
"My Life"
Maintaining work/life balance
Managing life changes
Dealing with competing demands
"My Style"
Assessing personal presentation
Communicating effectively
Influencing key partners
"My World"
Developing awareness
Getting involved
Applying leanings
Sustaining commitment
"My Craft"
Developing functional /technical skill
Innovating and achieving excellence
Applications will be accepted until September 30.
Send letter of application and resume to Rev. Lorrie Reed: [email protected]