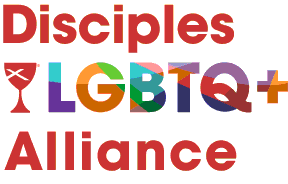 Becoming and being an Open & Affirming Ministry is a journey of ever-expanding welcome. Every congregation can travel this journey and there are resources for every step along the way, from the congregation that hasn't thought about the welcome of LGBT persons to the congregation that named itself Open & Affirming decades ago.
Below are some suggested resources for each step of the journey. Remember, these are only suggestions. Each congregation has different and unique needs. Don't hesitate to be in touch with Mark Johnston, Executive Director of AllianceQ's Open & Affirming Ministry Program for more suggestions.
"Meet people where they ARE not where you want them to BE!"
It's important to remember that our goal is always graceful engagement.
Graceful engagement is a commitment to listen and honor another person's faith. When we disagree with another graceful engagement invites them into further conversation. We don't argue or debate, rather we honor where they are and invite them one small step at a time into deeper conversation.
Graceful engagement doesn't use a resource to say "No, you're wrong, and here's the resource that explains why." Rather, graceful engagement encourages conversation; and when a question arises, graceful engagement offers a resource to answer the question – and to nurture the next question.
In the first several steps below Bible study about LGBT welcome is not part of this work. To debate and argue disrespects the faith others hold and does nothing to increase welcome. Bible study about LGBT people is not part of this journey until people are already moving into a place where they begin to ask, 'but what about the welcome of LGBT people?' These first few stages are setting down the stepping stones to bring people to this place.
Why "All Are Welcome" isn't enough…
10 Reasons to Welcome Openly
You sang it at youth camp: "Hide it under a bushel? Oh No!"
Hebrews 13:2 says "Do not neglect to show hospitality to strangers, for by doing that some have entertained angels without knowing it."
A welcome mat belongs outside your door, not inside.
Welcome saves lives: young people are hurting and dying. LGBT youth suffer higher rates of depression, substance abuse, homelessness and suicide due to homophobia and rejection
In the media, the church is portrayed as judgmental, homophobic, and prejudiced. If you don't say anything, no one will think you're any different.
There's a teen living next door to your church who is hurting and doesn't know that your congregation can help.
Micah 6:8 says "What does the LORD require of you but to do justice, and to love kindness, and to walk humbly with your God?" Welcome is the foundation of a deep spirituality. Diversity brings life and wholeness to the church.
Too often, 'All' means 'white, male and straight.' If you don't name me, I don't know that I'm welcome.
In most churches, "All Are Welcome" means "Everyone who is already like us." To welcome fully, everyone needs to be named explicitly.
1 John 4:7 says "Beloved, let us love one another, because love is from God; everyone who loves is born of God and knows God."
According to a 2015 CDC report:
8% of high school students describe themselves as gay, lesbian or bisexual 
These students: 
Are 3x more likely to have been raped 
Skip school far more often for lack of safety 
At least 1/3 have been bullied on school property 
Are 2x more likely to have been threatened or injured with a weapon while on school property 
40% have seriously considered suicide, 29% have made an attempt in the past year 
Abuse substance at a much higher rates: 50% more for marijuana, almost 2x for hallucinogens, 2x for cocaine and ecstasy, more than 4x for heroin, almost 3x for methamphetamines
http://www.nytimes.com/2016/08/12/health/gay-lesbian-teenagers-violence.html http://www.cdc.gov/mmwr/volumes/65/ss/ss6509a1.htm
"In the midst of navigating these times, we have gathered with intention in seeking connection and a deeper understanding of radical inclusion. With our feet wet from wading into these waters we have daringly shattered isolation. With a strong thirst during this season of Lent for more sustenance, wandering apart and together in the deserts of our lives: may we remember to dive more deeply into acts and lives rooted in collective justice. May we be sustained, may we be challenged, may we face our fears, and may we always remain inspired to stay connected, seeking learning, and practicing your Spirit of welcome. Holy God, we love because you have first loved us. Deeply. Expansively. Amen."
CCIW Links
Helpful Links
Movies
Disciples LGBTQ+ Alliance
The Trevor Project is the leading national organization providing crisis intervention and suicide prevention services to lesbian, gay, bisexual, transgender, queer & questioning youth.
Trevor Project